WellCare's Medicare Advantage Plan is one of the most sought after plans for those with WellCare availability. I chose WellCare Medicare Advantage because of their recent popularity and growth in the Medicare Advantage world. For this plan, I selected the PPO (Preferred Provider Organization) plan titled "WellCare Premier PPO" and chose a zip code in central Florida. This will give us actual numbers to better understand the specifics of this plan. For reference, I will be pouring over the "Statement of Benefits" included in this plan. If you have questions about your own plan, this is the place to start.
If you are new to Medicare Advantage check out my book on Amazon.
Medicare Advantage Plans: A quick overview
Medicare Advantage, or Medicare Part C, is a privately sponsored health insurance plan for those that are eligible for Medicare. I love Medicare Advantage because it has the same look and feel has employer-sponsored health insurance. Medicare Advantage has all of the perks of Medicare, but a multitude of additional benefits.
The best part about Medicare Advantage is the cost. Advantage plans can often be obtained for $0 per month on top of the normal Part B premium. Another huge financial advantage of these plans are that they come with an out-of-pocket maximum, meaning you won't pay more than a certain amount in a given plan year. Traditional Medicare does not have this type of protection in place.
WellCare Medicare Advantage plans
WellCare Medicare Advantage plans are a subsidiary of Centene, one of the largest health insurance companies in the country. As one of the largest Medicare Advantage companies, they are available in all 50 states.
In fact, WellCare serves 1 in 15 Americans. They offer not only Medicare Advantage plans, but also stand-alone prescription drug plans, covered by Medicare Part D.
Cost of WellCare Medicare Advantage in 2021
WellCare's Premier PPO plan has a $0 monthly premium amount on top of the normal Part B premium ($148.50 in 2021). This is typical for a lot of Medicare Advantage plans and is a huge upside to enroll in one. 
What is the deductible?
This plan also has NO deductible. A plan with no deductible means that WellCare will start kicking in immediately and sharing in your medical costs. If you elect to add a Part D prescription drug benefit to this plan, it may come with its own deductible. 
What about the Out of Pocket maximum?
The out-of-pocket maximum for this plan is $4,500 if you stay in-network. This is relatively high for an out-of-pocket maximum, especially in a PPO. On the bright side, traditional Medicare does not have an out-of-pocket maximum. The out-of-pocket max provided by this plan will give you some security in knowing that medical costs will not get out of control. My recommendation is to set aside $4,500 specifically to cover your medical costs should something go wrong.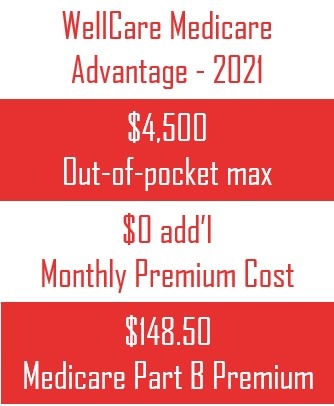 What are the WellCare copays?
For your basic, non-hospital costs, the table below highlights the plan's copays. These are relatively standard co-pay rates that we see across Medicare Advantage plans, if not a little lower. Compare this to my review of the AARP Medicare Advantage HMO plan.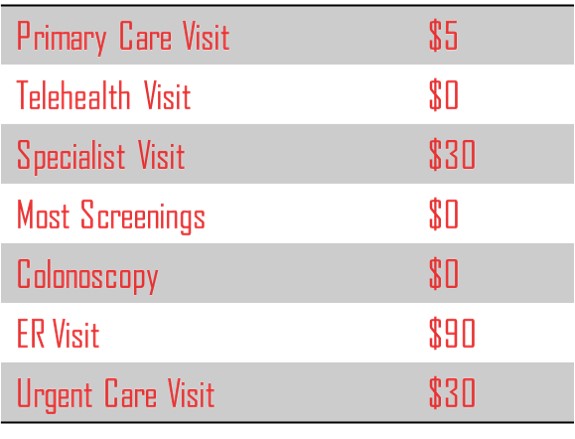 Most of these visits are lower cost visits covered by insurance. It is important to make sure you take advantage of screenings, colonoscopies, and primary care visits. These all help provide early detection and prevention for more serious illnesses. Both the insurance company and you are aligned on one thing: not wanting to spend big money on health. If possible, seek an urgent care visit instead of an ER visit or try a company like DispatchHealth to take care of you at home. 
What about hospital costs?
Inpatient hospital coverage is less straight-forward than most office visits. Many plans require cost-sharing on the first number of days in the hospital, and this one is no different. 
For the first five days of an inpatient hospitalization, you will have a $350 co-pay each day. After day five, the plan covers days six through 90. 
For outpatient hospital coverage like observation stays, the co-pay is $250 for surgical and non-surgical services. This would also include an outpatient surgery where you stay overnight. Procedurals that normally fall under this are getting your appendix removed or some joint replacements. An ambulatory surgery center, which is similar to a hospital outpatient setting, carries a copay of $150. 
Are prescription drugs covered with WellCare Medicare Advantage?
The short answer here is: some. For Tier 1 and 2 drugs (Preferred Generic and Generic, respectively), there is not a deductible, only a copay. Tier 1 drugs have no copay and will be at no cost to you. Tier 2 drugs have a $5 copay for each 30 day supply. Tiers 3-5 will be accompanied with a $150 deductible before you enter the Medicare Donut Hole. In short, you will pay your $150 deductible and Medicare Part B will pay 80% of the remaining costs for Tiers 3-5. Once you hit $4,130 for total yearly drug costs, you will only have a copay. The copays for Tiers 3-5 are steep, but eventually go down once you hit $6,550 of total drug cost. At this point you pay the greater of a <$10 copay or 5% of the cost.
It is important to note that prescription drug plans have their own deductible and out-of-pocket max. This cannot be understated if you have expensive prescription drugs.
What are some other Wellcare Medicare Advantage benefits?
Like many other Medicare Advantage plans, this one comes with some unique benefits. First of all, this plan includes coverage for Telehealth using Teladoc. This is a great alternative to going to your primary care doctor's office or urgent care clinic for a simple need. Another great perk is chiropractic care coverage, with only a $20 copay. A gym membership from a participating gym will be completely covered under this plan, which is great for staying in top health.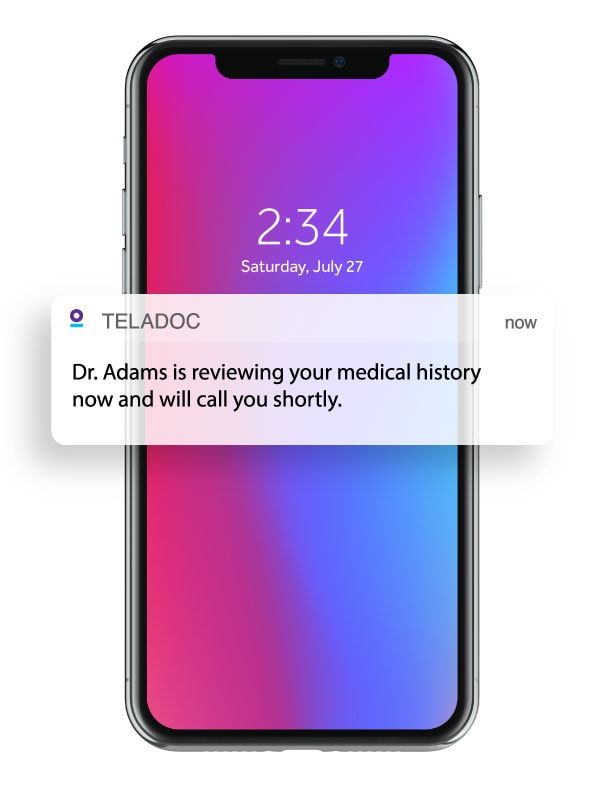 This plan also includes some dental coverage, saving you big on routine dental care. Things like cleaning, x-rays and oral exams are all free every 6 months. Eye exams are also covered depending on the type of exam, but it looks like this is no different than normal Medicare. 
My overall thoughts
For Medicare Advantage plans, you could probably do better than this WellCare plan. I almost always recommend Medicare Advantage over traditional Medicare, but there are some really great plans out there that have better coverage and lower copays. If this is your only option, go for it! But if you have time and a desire to shop around, I would recommend to keep looking.
If you would like to learn more about Medicare Advantage, check out my book.
Need help or have questions? Contact me and I will help you navigate Medicare Advantage.