Blue Cross and Blue Shield (BCBS) is a health insurer that serves most of our country. They offer many health insurance plans ranging from BCBS HDHP to BCBS PPO. It is important to understand what is offered by these plans. High-deductible health plans (HDHPs) are a rapidly growing health plan available by almost every insurer. Let's break down what it means when BCBS is offering a HDHP for you and your family.
Blue Cross and Blue Shield: Who are they?
Blue Cross and Blue Shield (BCBS) is what I would consider a federation of health insurers. They insure 1 in 3 Americans and operate 35 different companies across the country. The BCBS plan near you might be called something else altogether. Below are a list of some of the names that BCBS goes by in different places:
Anthem Blue Cross (California)
Florida Blue (Florida)
Wellmark Blue Cross and Blue Shield (Iowa)
Horizon Blue Cross and Blue Shield of New Jersey (New Jersey)
Excellus BlueCross Blue Shield (New York)
Premera Blue Cross (Washington)
Is BCBS good?
The short answer is: it depends. Health insurance is hard to qualify as "good" or "bad" because everyone's health status and needs are different. BCBS is definitely one of the most respected health insurers in the country and offers comprehensive insurance plans in all of their markets. Whether or not this fits your exact needs is up to you.
How to pick the right plan
There are a few things you need to know to pick the right plan for you. I have a long-form article about it that you can find here, but I'll summarize quickly below:
Understand the basic terms of health insurance

This includes copay, deductible, out-of-pocket max, and coinsurance

Try to anticipate your health needs for the year
Save for your out-of-pocket maximum

An out-of-pocket max will limit your health expenditures in a given year. Knowing this figure and making sure you have cash set aside to cover it will help ease your anxiety throughout the year. Medical bills are a huge reason many people go into debt.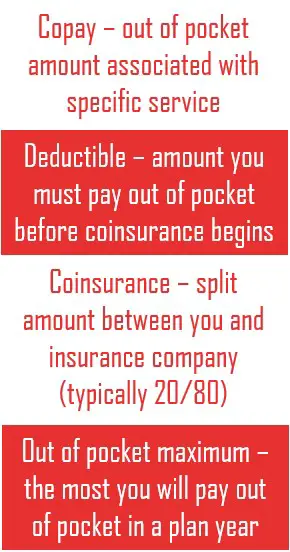 BCBS HDHP: Is it right for me?
Let's get one thing out of the way right now: there isn't a specific nationwide BCBS HDHP for me to review. This makes things tough, but I'm here to equip you with all of the tools you need to pick the right HDHP. 
What is a BCBS HDHP?
A high-deductible health plan is a lower-cost health insurance plan that is characterized by low monthly premiums (amount coming out of your paycheck) and a higher deductible (amount you pay out of pocket for healthcare services).
The benefits of a BCBS HDHP
BCBS HDHPs are great choices for those that are younger and healthier. This means that you pay little for health costs if you don't get sick or hurt. Your monthly costs are low and you have not had to come out of pocket for health expenses.
The Health Savings Account
A Health Savings Account (HSA) is an absolute game changer when it comes to healthcare. HDHPs come paired with an HSA and it truly can save you tons of money – and build wealth, too.
HSAs are tax-advantages savings accounts that you can spend on certain health expenses. This means that if you incur a health expense during the year, you can pay for it with your HSA instead of cash. Having an HSA makes a HDHP an even better choice for those who are young and healthy. 
The beauty of an HSA is that most employers will contribute $500 or so each year to the account. Another advantage to having an HSA is that if you do not use the funds that year, they roll-over to the next year or can be used as a retirement account. The money then grows tax-free. It is often referred to as a "triple tax-advantaged" account and can be powerful for wealth building.
What to look for in a BCBS HDHP
Deductible
How high is the deductible? The deductible in HDHPs can give you sticker-shock at first, especially when compared to a PPO or HMO. Keep in mind, funds in your HSA can be used to pay towards your deductible. If the number is simply unimaginably high or you are wary of getting sick/hurt – move on to a PPO or HMO.
Premiums
Your company might present the monthly or bi-weekly (paycheck) cost of the HDHP to you. Expect HDHPs to have significantly lower premiums than PPOs or HMOs. If the premiums are comparable, you might as well go for the PPO or HMO as it will provide more financial coverage earlier on. 
Out-of-pocket maximum
If the HDHPs out-of-pocket maximum is significantly higher than the PPO or HMO, move on. My recommendation regardless of plan type is to save enough money to pay for your entire out-of-pocket maximum in cash. If you can do this, then you will be highly protected from going into medical debt. 
HSA contributions
If your company will deposit money into your HSA every year for free, the deal just got sweeter. My recommendation with HSAs is to max them out if you are able. This will allow you to cover your deductible with these funds and can provide a buffer for future years' expenses. If you stay healthy, then you have a nice little tax-free retirement fund that will continue to grow.
The bottom line
HDHPs are incredible health plans for those that are healthier and/or younger. Pairing your plan with an HSA can truly be a great way to build wealth and save money. BCBS and its subsidiaries should offer great, competitive, HDHPs in nearly every market they service. Make sure to know your terms, evaluate your options, and make the best choice for you.