If you have prescription drugs, chances are that you have heard of GoodRx. GoodRx is a card that provides discounts on some prescription drugs at certain pharmacies. GoodRx Gold is a step-up from GoodRx and can provide great benefits.
Pharmacies partner with GoodRx similarly to a coupon program. The pharmacies offer discounted prices if you show your GoodRx card, exchanging higher prices for more patients. 
GoodRx has been around for quite a while and has begun to offer telemedicine as well. You can now use their website or app to reach out to a doctor and get a quick prescription or refill (at a reasonable cost).
In this guide, we will review the following:
What is GoodRx Gold?
GoodRx Gold is a monthly membership program, providing exclusive discounts on prescriptions. This program allows for even deeper discounts on some common drugs than traditional GoodRx. 
Is GoodRx Gold better than GoodRx?
It depends on your needs. GoodRx Gold does provide better discounts, but comes at a monthly cost. If you have a prescription that falls into its "top 1000" prescription drugs, then you could save big each time you use it at the pharmacy. 
If you do not use prescriptions often or can get the drug at a lower cost through your insurance, skip the membership fees and go through your insurance plan. 
What is the catch with GoodRx?
GoodRx does have a catch – it is only accepted at participating pharmacies. Some of the most popular names accept it – including Albertsons, CVS, HyVee, Kroger, Safeway and Vons.
Sadly, GoodRx is not available at Publix or Walgreens, but is now accepted at Walmart!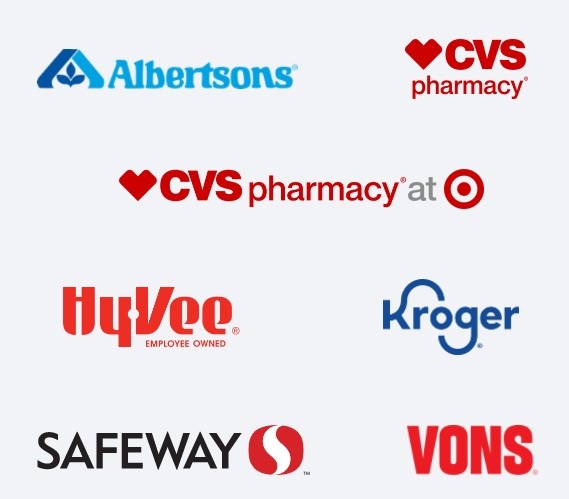 Can you use GoodRx if you have insurance?
You can use GoodRx if you have insurance, but it isn't always the best choice. Both GoodRx and your insurance prescription drug plan (including Medicare) cannot be used at the same time. My advice is this: ask your pharmacist to tell you the cost of your prescription with just insurance and then with just GoodRx. Once you have cost compared, you can make the best choice.
How much does GoodRx Gold cost?
Per GoodRx's website, it costs $5.99/month for individuals and $9.99/month for families. They boast that they can save over 90% off of the pharmacy's cash price. This is better than a lot of health insurance companies and can be a game changer if you have a prescription on the list.
Can GoodRx be used for pet prescriptions?
Believe it or not – YES! GoodRx can be used to cover pet prescriptions. They are family, after all.
What prescriptions does GoodRx cover?
GoodRx covers more than 6,000 prescription drugs. Check out this link to search for the prescription drug you would like to check out. 
The Bottom line
GoodRx Gold is a great membership program if you have drugs on their covered list and a pharmacy that accepts it nearby. I'm always a huge fan of saving money on health expenses, so would definitely use this program if needed.
If you're interested in learning more about Medicare Advantage, check out my book on Amazon.